About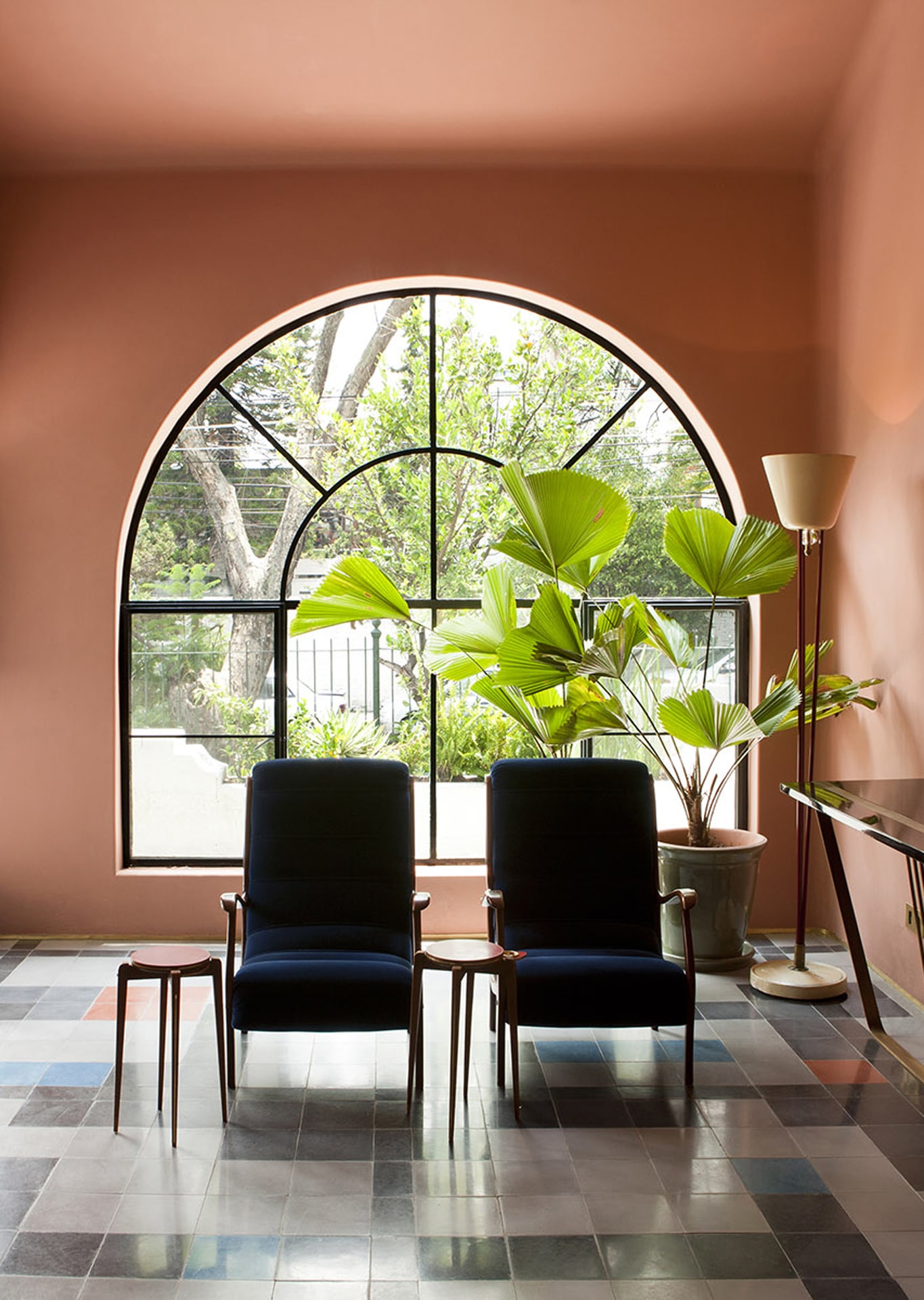 Location and design are the main ingredients at Casa Habita, located in the trendiest area of Guadalajara, the Lafayette/Americana neighborhood.
An original house designed in the 40's joins a contemporary new construction, with thirty- seven rooms and suites. Unifying these spaces that are so different, but complementary, has been possible thanks to the interior design of Dimore Studio, who together with Grupo Habita, opened the doors of Casa Habita in September 2015. Welcome to your home in Guadalajara. Art, design, fashion and architecture merge at Casa Habita.
Two individual sites, the original house with the lobby, bar, restaurant, pool & terrace, flows towards the new building, where the thirty seven rooms and spa, are located. These two areas merge, giving the feeling of a unified space while keeping their own identity.
Like other Grupo Habita hotels, Casa Habita features a pool bar with a swimming pool, terrace and chill out areas to relax. These leisure areas are located on the rooftop of the main house.
INTERIOR DESIGN:
DIMORESTUDIO. MILÁN.
Britt Moran + Emiliano Salci
BRANDING:
Pierre Marie Agin, París, Francia
Rooms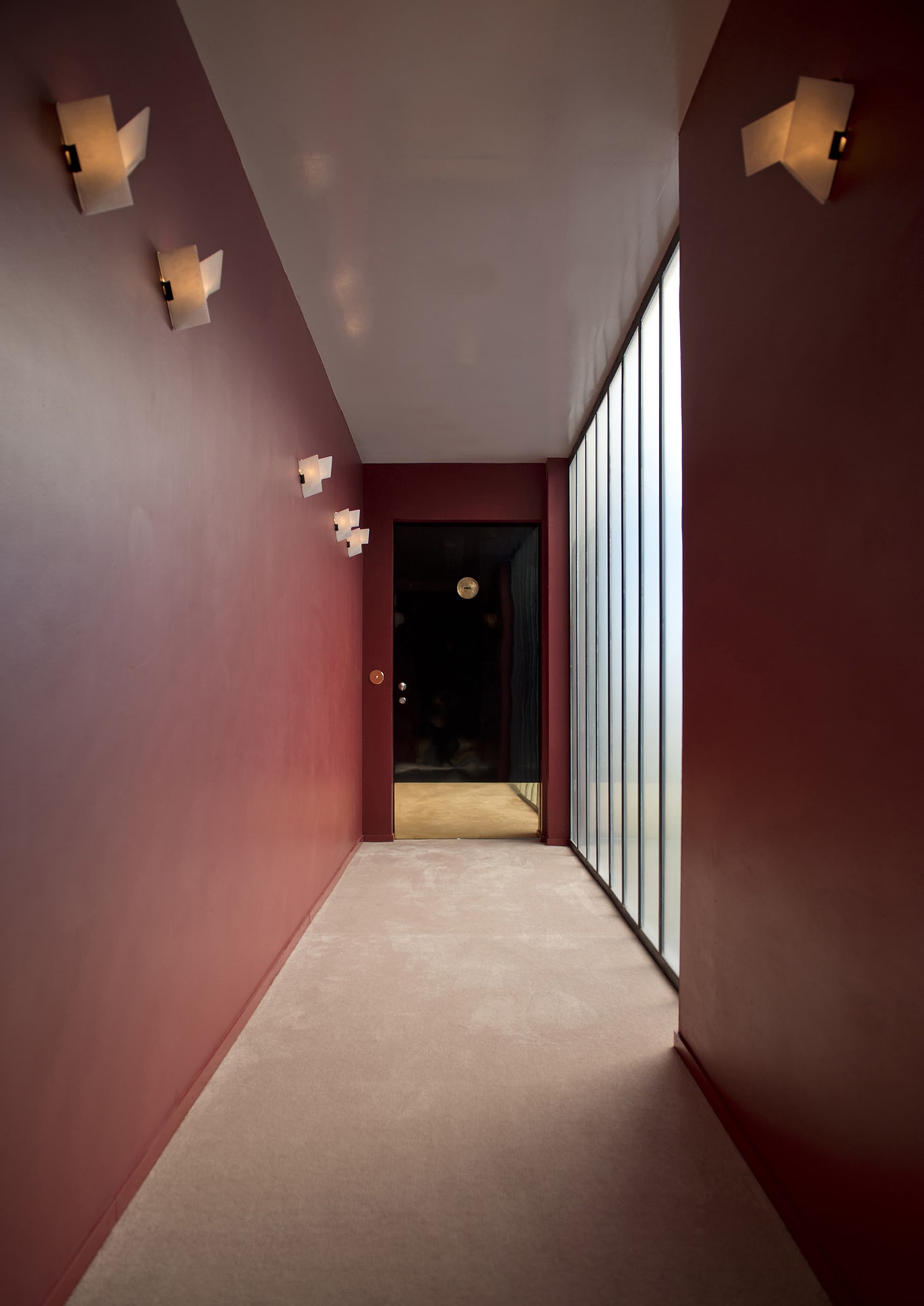 Casa Habita has thirty seven rooms and suites which are divided in four different categories and a Top Suite. All of our rooms are outdoors, with spectacular views that can be seen through panoramic windows. Without exception the sunlight reaches every little corner of the Hotel creating a warm ambience.
AMENITIES
A/C, rain and telephone style head showers, minibar, TV with LED screen, Bluetooth speakers, safe box and organic bathroom amenities.
Our Services: Laundry, WI-FI, business space, vintage bicycles, tours, parking lot with valet parking, security and 24hrs room service.
RESTAURANT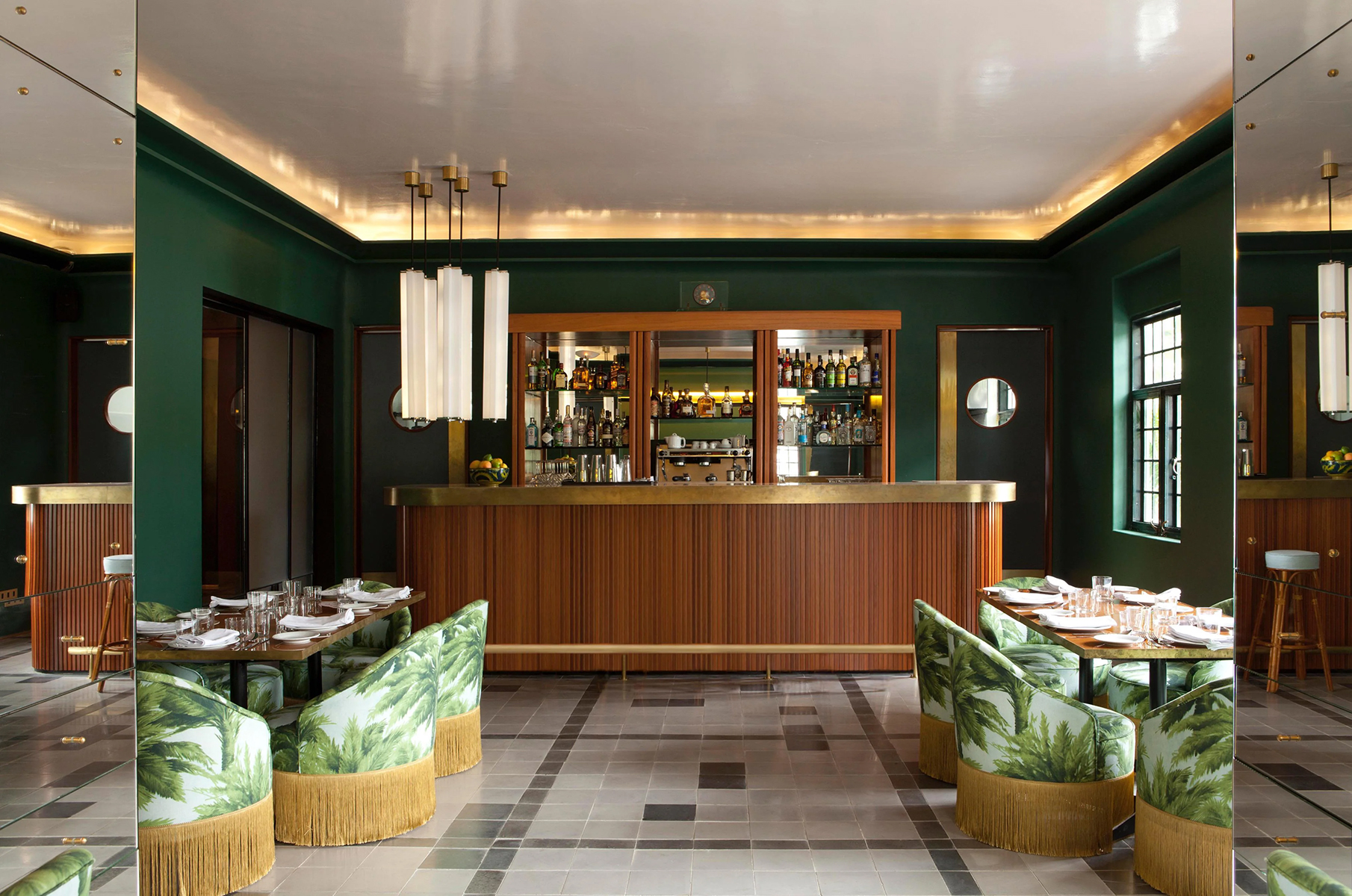 Casa Habita's restaurant has a vintage feeling. The green and golden shades dominate a space that has a terrace for those who prefer to eat out in the open.
EXECUTIVE CHEF
Chef Arturo Atemoc Coyol
Casa Habita's restaurant offers a comfort food style with organic and local ingredients. All made with seasonal products.
SCHEDULE
Breakfast
Monday to Friday 07:00 a.m. – 12:00 p.m.
Saturdays and Sundays 07:00 a.m. – 1:00 p.m.
Lunch and dinner
Monday to Friday 12:00 pm – 11:00 pm
Saturdays and Sundays 01:00 pm – 11:00 pm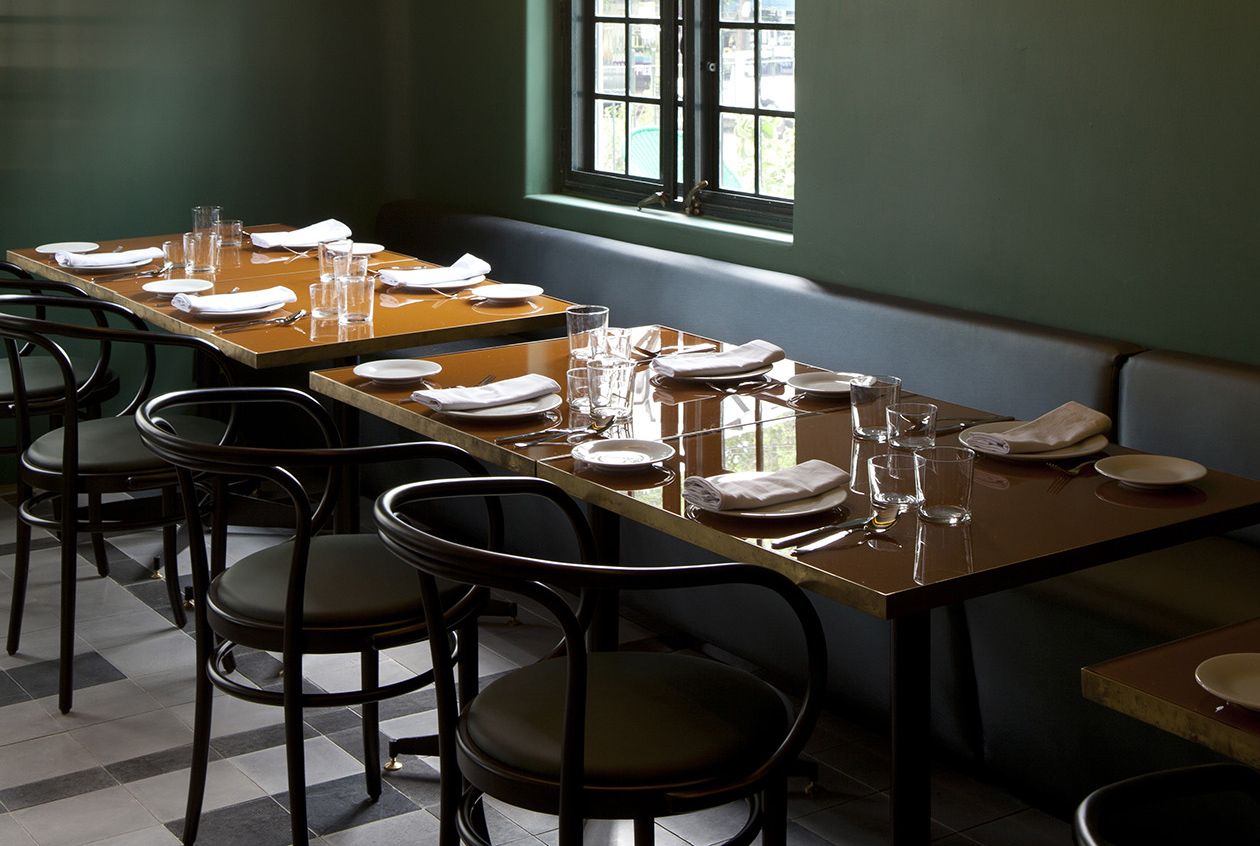 TERRACE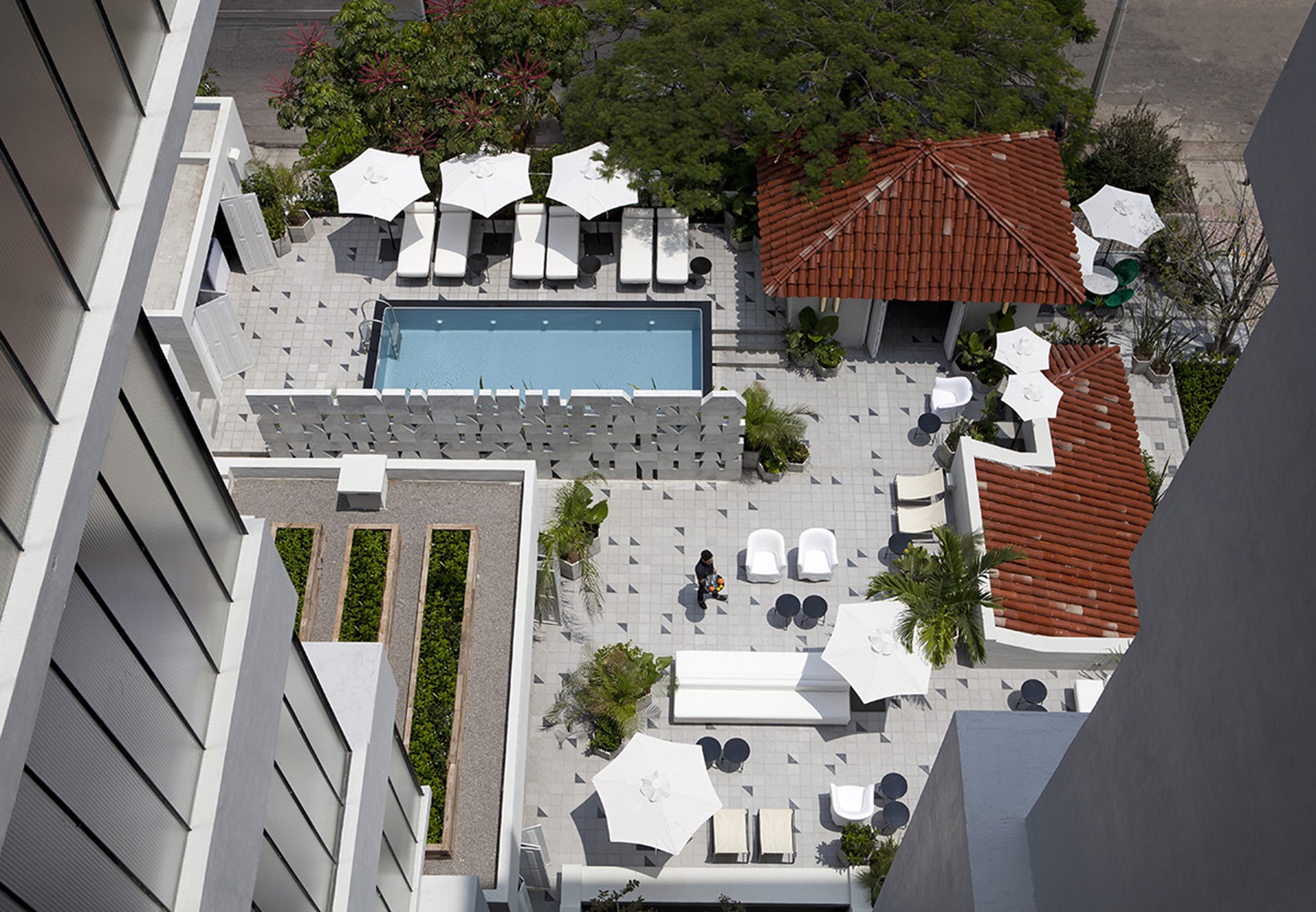 Casa Habita's terrace is a unique space that becomes a special area to rest between light colors and a contemporary style. From there our guests can enjoy a view from Guadalajara's surroundings and appreciate Casa Habita's building architectural design.
SCHEDULE: Monday to Sunday 08:00 am – 11:00 pm
RESERVATIONS : +52 (333) 679 2000
SPA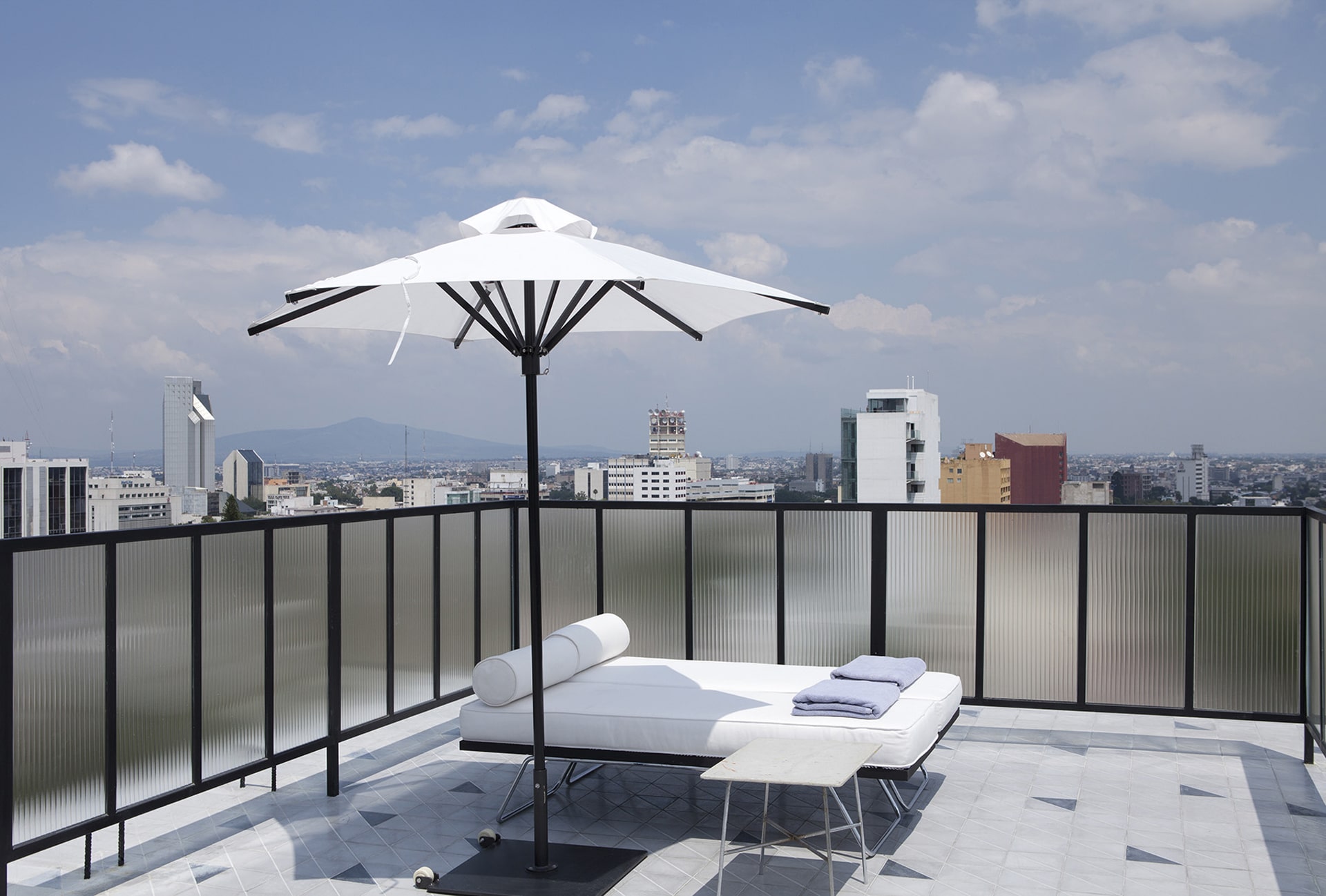 Our spa is located in the ninth floor which is the highest floor of the building. It has two massage cabins, sauna, steam room and changing rooms with showers. As well you can find open areas for meditation and yoga with an amazing view of Guadalajara´s skyline.
Events
Casa Habita offers various spaces to hold private events. Adapting to the number of people and needs of our guests, it offers a wide variety of menus and cocktails.
THE NEIGHBORHOOD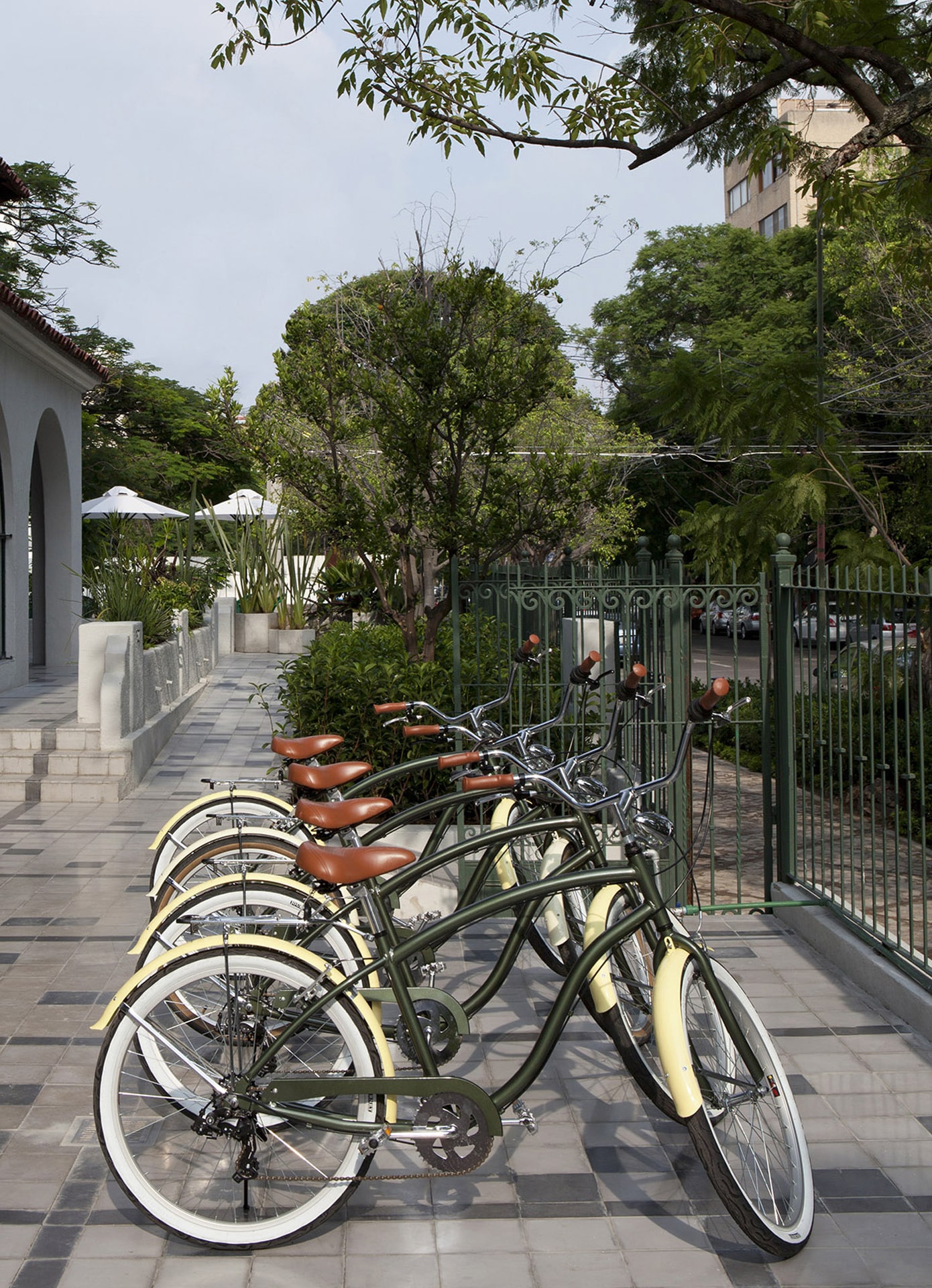 Casa Habita is located in the Colonia Americana neighborhood, distinguished as the coolest neighborhood of 2022 according to Time Out! Surrounded by classic houses in the area, you can walk to shops and restaurants. Among them, @gasparburguer Gaspar gourmet hamburgers, La panga del impostor (the best seafood), behind the hotel is the store of the designers Julia and Renata, which apart from selling their clothes is a concept store of Mexican design products @alberguetransitorio. On Sundays you can walk or take one of our house bikes to go to the organic farmers market @puertoverdelafayette or visit the local flea market on avenida mexico where you can buy everything from antique furniture to old records or vintage sun glasses.
Also a few blocks towards the city center is the ITESO Clavijero house, one of the first works of Luis Barragán. Declared an Artistic Monument of the Nation. While you are there you can grab a bowl of ramen for lunch at @hatoramen. Very close is Galeria @travesiacuatro which represents some of the best local contemporary artists. Three blocks from the hotel you can also enjoy a yoga class at the yoga studio of the famous yogi Quetzal Rios @arboldelyoga .